New Delhi: Preparations for Diwali are in full swing in different states. The cities are all decked up as Diwali approaches.
People all across the country have decorated their houses with colourful lights, rangolis, and flowers to celebrate the festival of joy.
Diwali is observed on Amavasya (or the new moon), the 15th day of the month of Kartik, every year. This year, Diwali will be celebrated on November 12.
Diwali is the festival of lights. It symbolises the spiritual "victory of light over darkness, good over evil, and knowledge over ignorance".
Cities all decked up with festivities as Diwali approaches

Read @ANI Story | https://t.co/8wg5EDOS5Q#Diwali #Ayodhya pic.twitter.com/SlqZwNErno

— ANI Digital (@ani_digital) November 12, 2023
Social media is flooded with posts of people celebrating Diwali. In the midst of this, a rangoli carnival was organized on the occasion of Diwali in Rajkot.
On the occasion of Diwali, an artist from Indore, Shikha Sharma, created 14 thousand square feet of rangoli in Indore.
A team of 15 artists, including Shikha, took two days to complete the beautiful rangoli.
The officers and jawans of the Indian Army in Naushera in J-K's Rajouri district also celebrated the festival of Diwali on Saturday by lighting candles and Diyas away from their homes.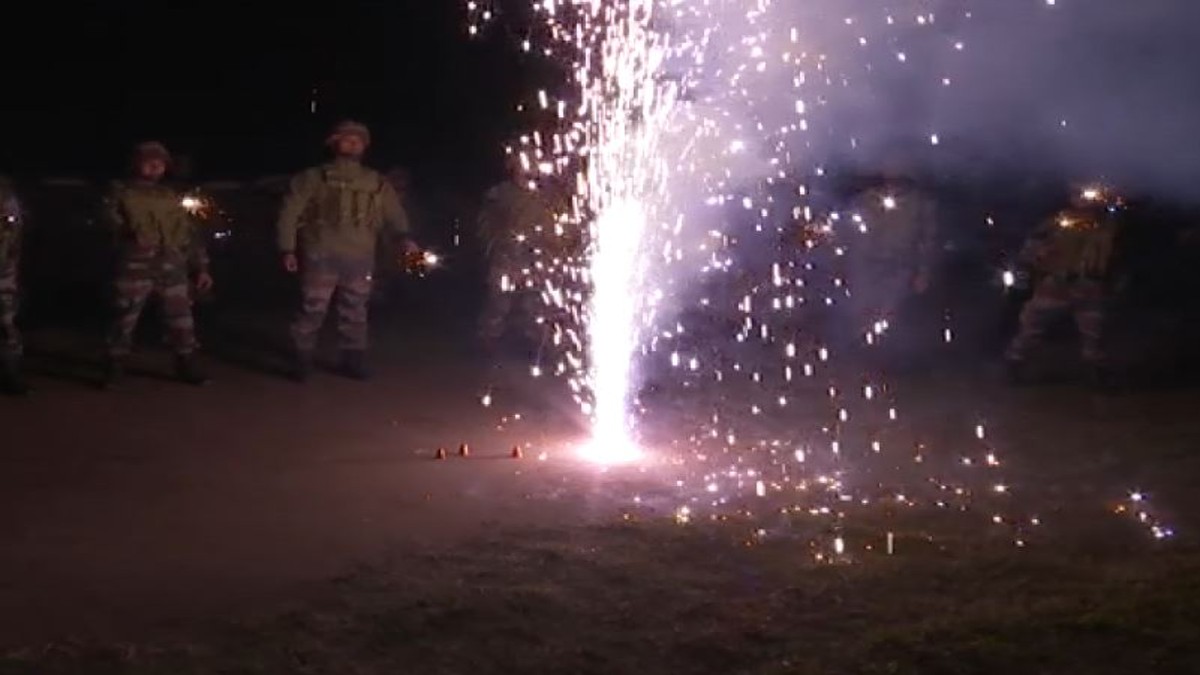 Meanwhile, in a remarkable feat, Ayodhya has set a new Guinness world record by lighting over 22.23 lakh 'Diyas' (earthen lamps) during 'Deepotsav 2023'. The temple town broke its own world record of 15.76 lakh Diyas lit last year on the Diwali eve.
After the counting of lamps done by drone, 'Deepotsav 2023' has entered the Guinness Book of World Records, a release said.
The Uttar Pradesh Government's 'Grand Deepotsav' was recognized by the Guinness Book of World Records after representatives from the organisation witnessed and acknowledged the achievement of lighting an unprecedented number of lamps simultaneously at a single location.
Teachers from Ram Manohar Lohia Avadh University and its affiliated colleges, as well as teachers and students from inter-colleges and volunteer organisations, all contributed significantly to the creation of the record.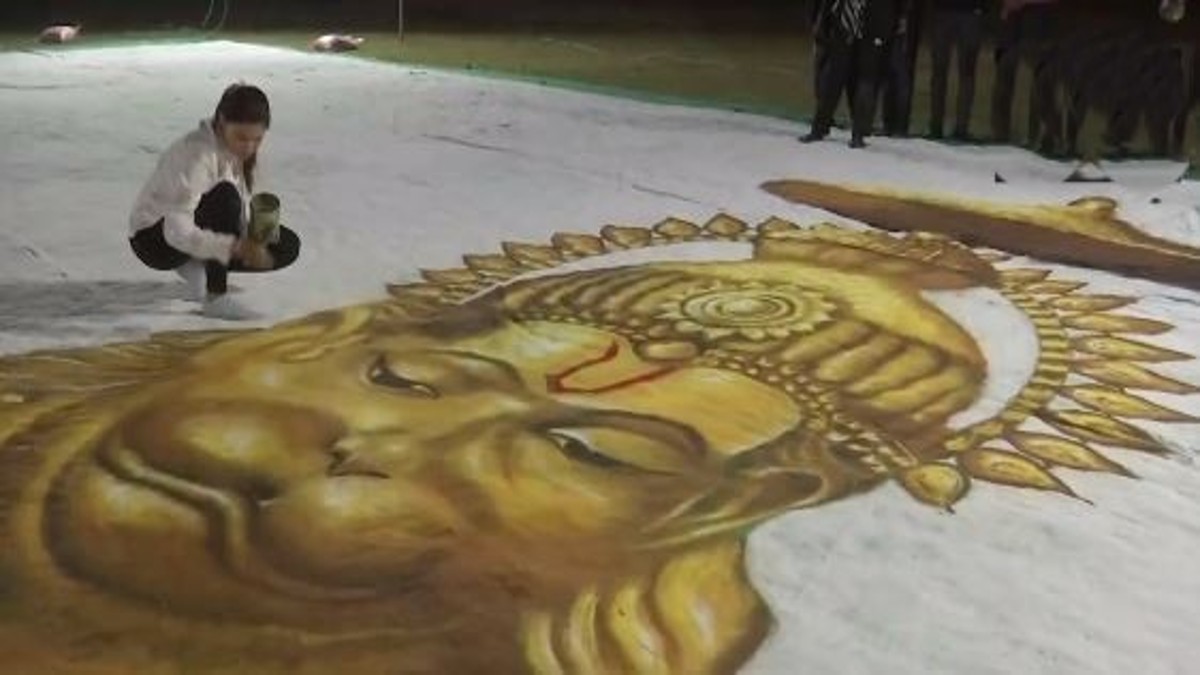 As soon as the scheduled time for lighting the earthen lamps began, over 22.23 lakh lamps were lit one by one, accompanied by the resonant chanting of 'Shri Ram Jai Ram Jai Jai Jai Ram.' The entire Ayodhya echoed the slogan 'Jai Shri Ram' as soon as Guinness Book of World Records representatives announced the creation of the record.
Upon receiving the certificate from the Guinness Book of World Records, Chief Minister Adityanath extended warm greetings to the entire Ayodhya. Diplomats from 54 countries were present as witnesses to this remarkable achievement, and the Chief Minister was heartily congratulated for this unforgettable accomplishment.
After completing his first term, and now, in the second 'Deepotsav' of the second term, Ayodhya, adorned with divine lamps and filled with profound emotions, once again embraced Chief Minister Adityanath.
Also, in a divine spectacle, the poignant return of Lord Ram, Sita, and Lakshman to Ayodhya on a 'Pushphak Viman' after a 14-year exile was vividly recreated on Saturday in the presence of CM Yogi Adityanath, Governor Anandiben Patel, and a multitude of spectators.
Witnessing the panoramic scene in Ayodhya, observers couldn't help but be moved to tears.
The homecoming of Lord Ram, Sita and Lakshman was staged at a programme organized prior to the mega event Deepotsav. Chief Minister Yogi Adityanath, Governor Anandiben Patel, and Deputy CM Brajesh Pathak gave them a grand welcome.
Lord Shri Ram, Mata Janaki, three brothers, Lord Hanuman, and Guru Vashishtha boarded the chariot from the helipad and proceeded to the Ramkatha Park venue. The chariot, carrying Lord Ram, Mata Janaki, three brothers, Bajrangbali, and Guru Vashishtha, was pulled by Chief Minister Yogi Adityanath, Governor Anandi Ben Patel, and Deputy CM Brajesh Pathak.
President Droupadi Murmu on Saturday greeted the people of the country on the eve of Diwali, urging them to bring happiness and prosperity into the lives of the poor and needy by sharing their joys with them.
#WATCH | Punjab: Devotees take a holy dip in 'Sarovar' and offer prayers at the Golden Temple in Amritsar on the occasion of Diwali pic.twitter.com/guAQWYPykU

— ANI (@ANI) November 12, 2023
"Deepawali is a festival of joy and happiness. It is celebrated to mark the victory of light over darkness, good over evil and justice over injustice. People of different religions and faiths celebrate this festival and spread the message of love, brotherhood and harmony," the President Secretariat said in a statement, quoting President Murmu.