London: External Affairs Minister S Jaishankar during his recent UK visit, released the fourth edition 'Bharat Bhawan', a quarterly Hindi magazine of the Indian High Commission in London.
India's High Commissioner to London, Vikram Doraiwswami, and India's Deputy High Commissioner to London, Sujit Ghosh, were also present on the occasion.
"@DrSJaishankar during his visit to @HCI_London released the 4th Edition of Bharat Bhawan Magazine," posted High Commission of India, London on social media platform, X.
Jaishankar's visit to the United Kingdom concluded with a solidification of the enduring ties between the two nations.
The visit not only provided a fresh impetus to bilateral cooperation but also unfolded against the backdrop of significant strides in the India-UK Comprehensive Strategic Partnership and the ambitious Roadmap 2030.
"External Affairs Minister S Jaishankar recent visit to the United Kingdom further consolidated the long-standing historical ties between the two countries and provided a new impetus to bilateral cooperation in diverse areas against the backdrop of progress on the India-UK Comprehensive Strategic Partnership, and Roadmap 2030," the Ministry of External Affairs said in a release.
Jaishankar paid an official visit to the United Kingdom from November 11-15. The EAM called on UK PM Rishi Sunak, and held talks with his new counterpart, Foreign Secretary David Cameron. He also met Secretary of State for Home, James Cleverly; Secretary of State for Defence Grant Shapps; and National Security Adviser, Tim Barrow.
In his meeting with the Prime Minister, EAM extended Diwali greetings and conveyed best wishes on behalf of Prime Minister Narendra Modi. PM Sunak and EAM expressed satisfaction at the positive momentum in enhancing the India-UK relationship as an important factor in addressing contemporary challenges. They also reviewed the implementation of Roadmap 2030 and discussed ongoing negotiations for an India-UK Free Trade Agreement (FTA), the MEA's release added.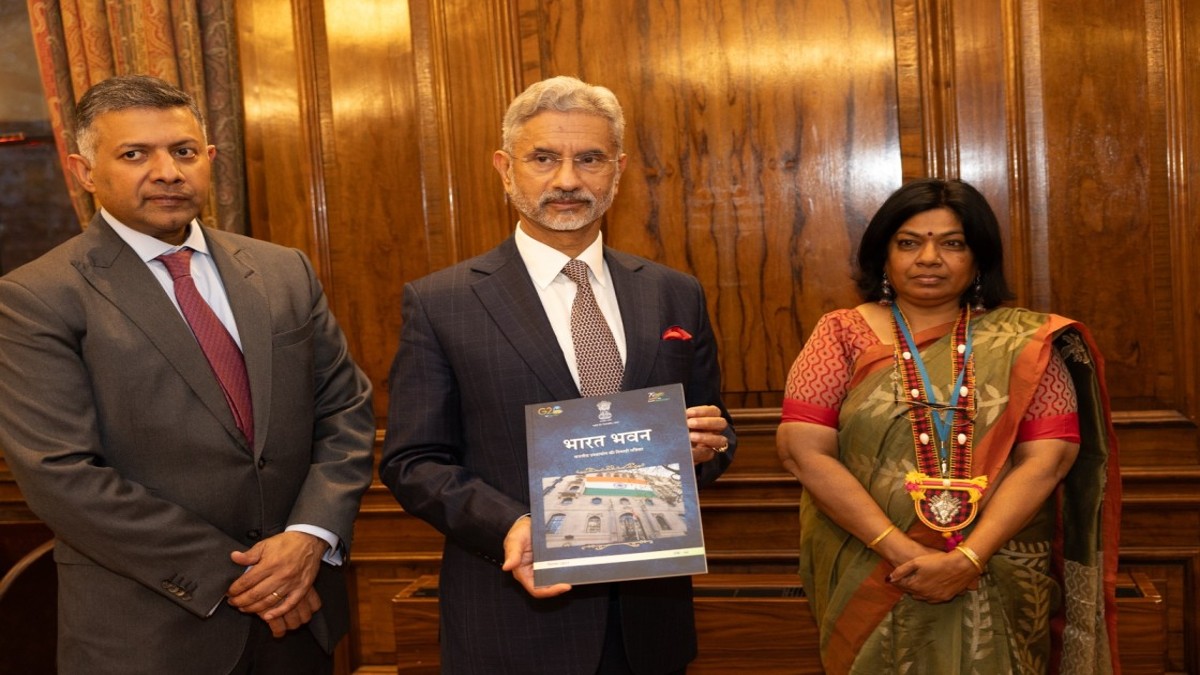 EAM met Foreign Secretary Cameron on his first day in office and congratulated him on his appointment. They discussed avenues to realise the full potential of India-UK partnership in avenues ranging from cooperation in political, economic and trade, defence and security, science and technology, innovation, health, education, people-to-people connections and mobility. They also exchanged views on important global developments including the Indo-Pacific, the situation in West Asia, and the Russia-Ukraine conflict, it also said.
With Home Secretary Cleverly, EAM discussed the importance of mobility in skills and talent in the development of bilateral cooperation, and exchanged views on addressing extremism, and trans-border crimes including economic offences and trafficking.
In EAM's meeting with Defence Secretary Shapps, they focused on enhancing defence and security cooperation, recognizing that 'Make in India' offers a wealth of opportunities to UK companies for potential industrial partnerships. EAM and NSA Tim Barrow discussed recent developments including in West Asia, Indo-Pacific and Russia-Ukraine. They underscored the need for close collaboration on combating violent extremism and radicalism and agreed to deepen and expand dialogue on these and other shared concerns.
The EAM also met the former UK Prime Minister Tony Blair, Leader of the Opposition Keir Starmer, Shadow Foreign Secretary David Lammy, along with Shadow Minister of State for Asia & the Pacific, Catherine West.
Jaishankar addressed the Indian diaspora at a Diwali Reception at Westminster Palace, in which Minister of State Lord Tariq Ahmad also offered greetings on behalf of His Majesty's Government. EAM also visited the BAPS Swaminarayan Temple at Neasden. He also unveiled two 8th Century Yogini sculptures from a temple in the village of Lokhari in Uttar Pradesh, which have been recovered in the UK and will shortly be sent back to India.
During the visit, EAM also participated in a conversation on 'How a Billion People See the World'at a Policy Event held in partnership with Wilton Park and the Royal Overseas League. The event, moderated by the eminent political commentator Lionel Barber, was attended by parliamentarians, diplomats, journalists, academicians and business leaders.